Workshops
I am passionate about Japanese textiles crafts, working with Shibori (shaped resist dyeing), Katagami stencilling, Sashiko embroidery and Boro (visible mending). I work with indigo and many colourful natural dyes. I love to share my knowledge and I teach at some great Haberdashers around London, namely Fabrications in Hackney, Slipstitch in Muswell Hill, The Village Haberdashery in West Hampstead, Stag and Bow in Forest Hill, Raystitch on the Essex Road, Nest Knitting in Crouch End and, new for 2019, Tribe in Richmond.
I'm also excited to be working further afield with my first classes in Exeter in 2019 and to be teaching the Summer School at West Dean again in August 2019.
I also teach at Craft Central on the Isle of Dogs and run Private lessons and Beginners classes out of my studio in Hackney with Air BNB experiences most Thursdays.
I'm usually teaching 2-3 times a month so there's always something coming up soon.
Keep checking back too as I do add new classes occasionally.
I'm also available to run kids tie dye parties and private events.
You can find full course details below.
* NEW CLASS *

Guntai and Makiage shibori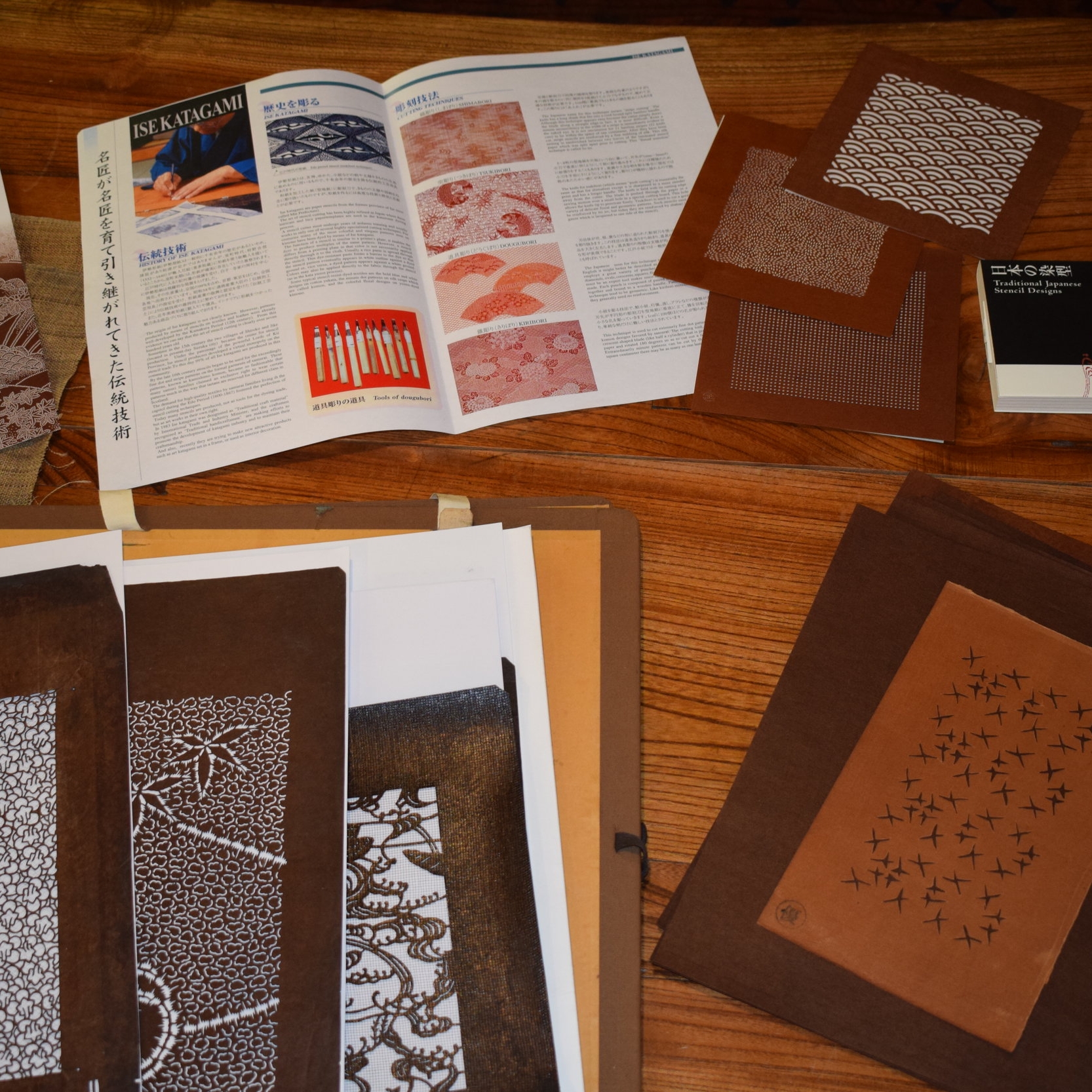 Katagami stencilling with indigo
Beginners shibori - stitching and binding
Intermediate Shibori - Traditional methods
Beginners itajime shibori