Warm yellow and red bomaki shibori lampshade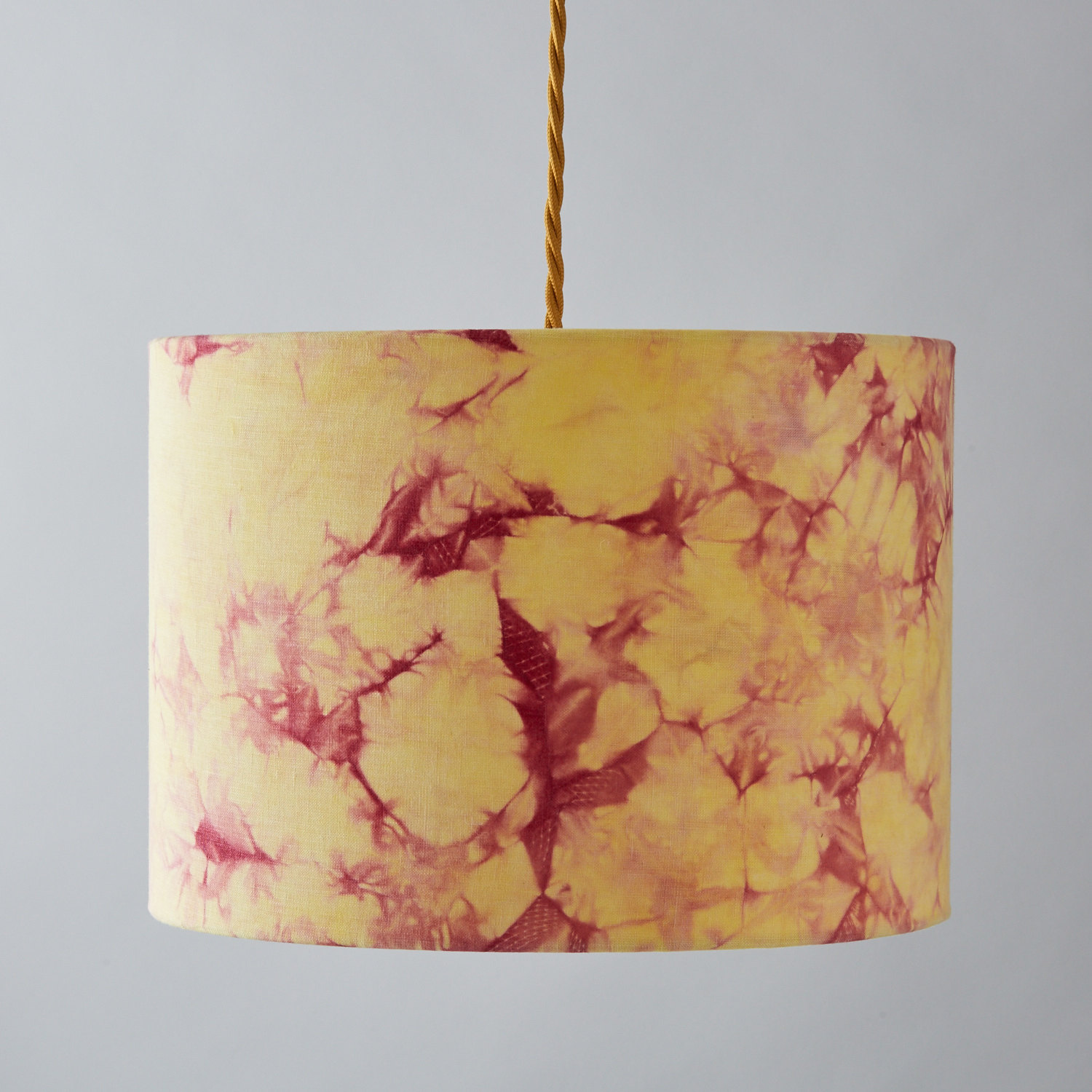 Warm yellow and red bomaki shibori lampshade
MADE TO ORDER
So cosy! the light from these is lovely and warm, reminiscent of a summers day. The burgundy sets the yellow off beautifully. Go for gold!
This warm yellow and red marbled effect Shibori lampshade is part of the Bomaki collection from Romor Designs.

It is handmade using vintage French linen that has first been dyed with the natural dye, Persian Berries to give a warm yellow and then carefully compressed using bomaki shibori and overdyed with Lac extract to produce the marbling pattern.

All fabrics used are handmade by the maker. This is a one of a kind piece, no-one else will have one that is exactly the same.

* Please note: Due to the handmade nature of this item the exact pattern and colour you receive will be similar to but not exactly the same as the one you see featured.
This lampshade sheds a lovely warm light and would be ideal as a pendant light or on a lamp base casting a bright shadow in your lounge or bedroom.
PRODUCT SPECIFICATION
* Drum lampshade
* Wrapped in cellophane
* Shipped securely in a double-walled box

Each shade is carefully handmade, using professional materials that have been specially manufactured for lampshades and has many treatments:
* Fire resistant
* Safety tested
* Anti-Static
* Anti-Yellowing
The frame is made from top quality heavy gauge wire.
For more information read our FAQs.