Indigo blue orimaki shibori lampshade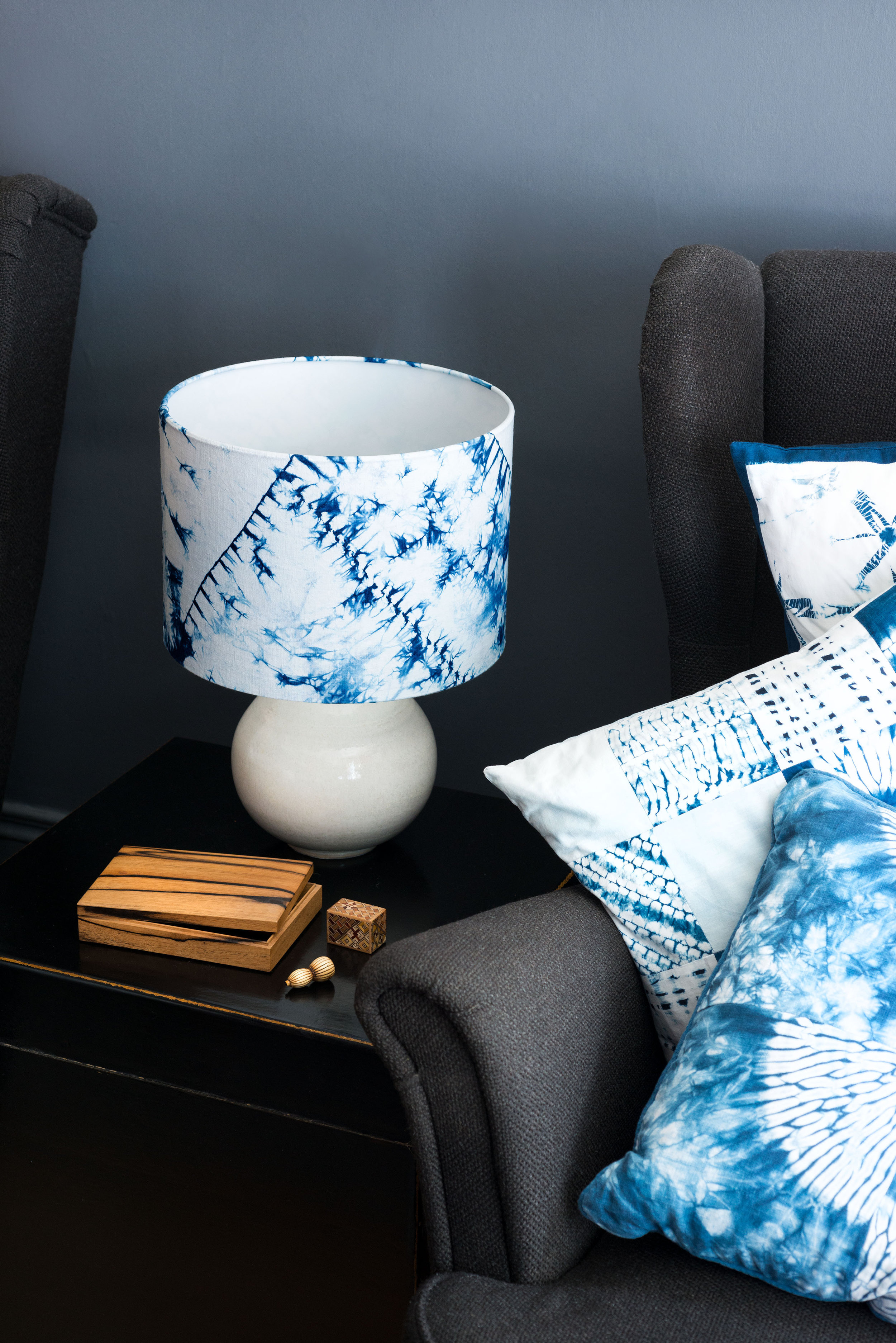 Indigo blue orimaki shibori lampshade
MADE TO ORDER
Feeling blue? Then lift your living room with this rich indigo lampshade. Looks particularly great against a neutral background like the dark grey walls featured here.
This indigo blue and white stitched and marbled effect Shibori lampshade is part of the Orimaki collection from Romor Designs.
It was inspired by the panels on Japanese kimono silk and is a combination of two traditional Japanese stitch techniques (Ori nui and Maki nui) with another technique called bomaki which creates the marbled pattern.
Made using hand stitched and hand-dyed vintage French linen sourced at brocante fairs in France. Fabric has been carefully stitched and compressed and then dipped multiple times with natural indigo dye to achieve a rich dark blue, the perfect foil to the white linen used for this piece.

All fabrics used are made by the maker. This is a one of a kind piece, no-one else will have one that is exactly the same.

* Please note: Due to the handmade nature of this item the exact pattern and colour you receive will be similar to but not exactly the same as the one you see featured.

Perfect in the lounge, bedroom or anywhere else you need a beautiful handmade lamp to illuminate your home.
PRODUCT SPECIFICATION
* Drum lampshade
* Wrapped in cellophane
* Shipped securely in a double-walled box

Each shade is carefully handmade, using professional materials that have been specially manufactured for lampshades and has many treatments:
* Fire resistant
* Safety tested
* Anti-Static
* Anti-Yellowing
The frame is made from top quality heavy gauge wire.
For more information read our FAQs.